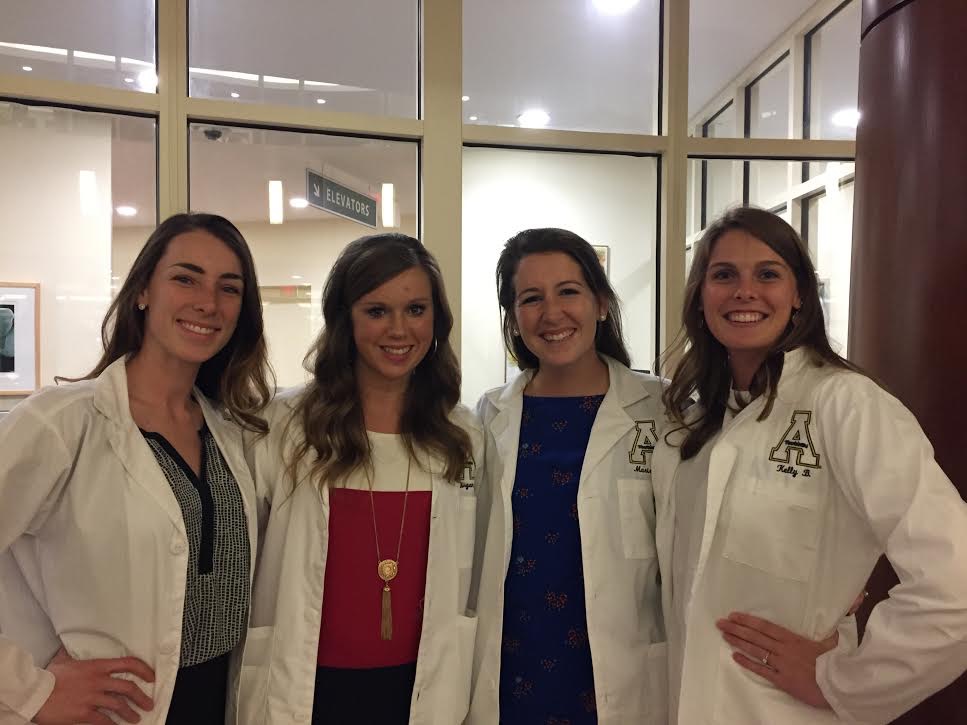 Minimum Requirements for Admission
Application to the BSN Pre-Licensure program occurs in January of the sophmore year.
This application process is highly competitive and the most highly qualified will be admitted to the program. Accepted students enter the nursing program in May of the first summer session.
All applicants must meet the following minimum admission requirements*:
Minimum cumulative GPA of 3.0 on coursework taken at and transferred to Appalachian State University
Admitted to Appalachian State University
A grade of "C" or better in the following required courses or their equivalent:
NUT 2202 Nutrition and Health
PHL 2000 Philosophy, Society and Ethics
PSY 1200 Psychology: Historical, Social and Scientific Foundations
PSY 2210 Psychology of Human Growth and Development
SOC 1000 The Sociological Perspective
STT 1810 Basic Statistics
A grade of "B-" or better in the following required courses or their equivalent:

BIO 2200 Human Microbiology
CHE 1101 Introductory Chemistry I
CHE 1110 Introductory Chemistry I Lab
CHE 1102 Introductory Chemistry II
CHE 1120 Introductory Chemistry II Lab
ES 2031 Anatomy and Physiology I
ES 2032 Anatomy and Physiology II

Applicants are encouraged to complete all General Education courses prior to entry in the BSN program. In addition, CHE 1101, 1110, 1102 and 1120 (which fulfills General Education Scientific Inquiry requirement) must be completed with a grade of 'B-' or better.

Determining if Courses will Transfer: Appalachian State accepts many courses for transfer credit, but there are situations where courses will not transfer if the content of the course is not considered equivalent to the content of an ASU course. Only courses with grades of C or higher transfer. ASU does not accept any nursing courses for transfer credit. (Students must take all required nursing course work at Appalachian State University). The easiest way to determine if courses will transfer is to regard the courses in number 4 (above) that are required, and look up the courses in the Equivalency Database.

Documentation of a satisfactory health evaluation signed by the student's healthcare practitioner and attesting to the applicant's physical and emotional health to provide nursing care is required. Forms will be sent to the applicants during the spring semester prior to beginning the program and must be completed and on file in the Department of Nursing in order for the student to receive final acceptance into the program.