"In the RN to BSN and MSN programs, several instructors have taken the time to meet with me, either by zoom, or by phone to discuss assignments and resources, and provide guidance. In the Department of Nursing, the professors really make the nursing programs a personal experience, which is priceless."
- Laura Gibbons BSN, RN, 2017 RN-BSN AppState graduate, projected 2019 MSN AppState graduate
"The absolute best thing about Appalachian's nursing program is the professors. They are eager to help students, whether in an academic or supportive role. They are knowledgeable of the profession and truly want to see their students enjoy the profession just as much as they do. Appalachian's nursing program also has wonderful opportunities to explore the nursing profession outside of the classroom. I participated in the Student Nurses' Association, the Mexico study abroad course and the New York service learning study away program. All of these opportunities were not only essential in my educational experience, but also to my development as a professional.

The clinical experiences are also a highlight of this program. We had rotations at many different hospitals, a state psychiatric facility, a high-security prison and many more setting that other programs may not have the opportunity to explore. The clinical instructions are great hands-on teachers and devote a lot of time to making sure the student become passionate, competent nurses."
- Taylor Lyall BSN, RN, 2016 BSN AppState graduate
"I am so thankful for the professors in the nursing department at App State because, without their encouragement, I would not be where I am in my nursing career today. Throughout my RN to BSN program and the MSN program, I have been challenged, inspired, encouraged, and pushed to a higher level in my education than I thought possible. My educational experience at App State has been unquestionably one of the best decisions I've ever made."
- Sarah Bolynn BSN, RN, 2016 RN-BSN AppState graduate, projected 2018 MSN AppState graduate
"Appalachian's RN to BSN online program has facilitated the achievement of my dream: obtaining a higher nursing degree. The online curriculum allows flexibility for me to still work full time and raise a family. The instructors are caring, encouraging, and supportive every step of the way. I am proud to be a Mountaineer!"
- Jenny Corriher RN, projected 2018 RN-BSN AppState graduate
"From day one of the RN to BSN online program, the professors imparted a sense of connectedness with the students and the materials. My professors made themselves readily available for questions and concerns. Email responses were timely and thorough. When appropriate, communication included words of encouragement - no false hopes or platitudes, but words of encouragement that seemed genuine and "from a professorial heart." I continued to feel like a human being, and not a student number or a piece of technology. My experiences led me to apply for the MSN program, and my graduate school experience has been even more impressive than was my RN to BSN experience and I did not believe it was possible to be any better. I am without words to describe my appreciation for the Appalachian State University nursing professors. Each one has left me with something of value that I will cherish for the rest of my nursing and academic career. Several of the professors have left me with indelible experiences that have forever altered my journey through life; I am a better person for it. I hope one day I can leave a student with a similar, life-changing experience.
- Chris Smith BSN, RN, 2016 RN-BSN AppState graduate, projected 2018 MSN AppState graduate
"As a busy, full-time ED nurse and husband/father, I found ASU's RN-to-BSN program to be very manageable, well-designed, appropriately challenging, and convenient for my hectic schedule."
- Clint Hardin BSN, RN, 2016 RN-BSN AppState graduate
"Appalachian State University's MSN program has supported my goal to teach others and embrace driving change in nursing healthcare. The faculty hold students to a high standard of education and have equipped me with the skills needed to be a successful leader. The faculty are supportive and provide mentorship. The online courses allow more flexibility and convenience as a working student."
- Cindy Stabel BSN, RNC-MNN, 2016 RN-BSN AppState graduate, projected 2018 MSN AppState graduate
"I am consistently impressed with the caliber of the faculty, the rich design of the assignments and courses, and the personal attention each of us as students receive. This MSN program is a wonderful blend of advanced clinical learning and a solid education basis. It is exactly what I was looking for!"
- Sarah Martin BSN, RN, Projected 2018 MSN AppState graduate
"Modern computer software such as Zoom gives the BSN-MSN program the "traditional" feel I was looking for, while still affording me the benefits of an online educational curriculum."
- Chris Smith BSN, RN, 2016 RN-BSN AppState graduate, projected 2018 MSN AppState graduate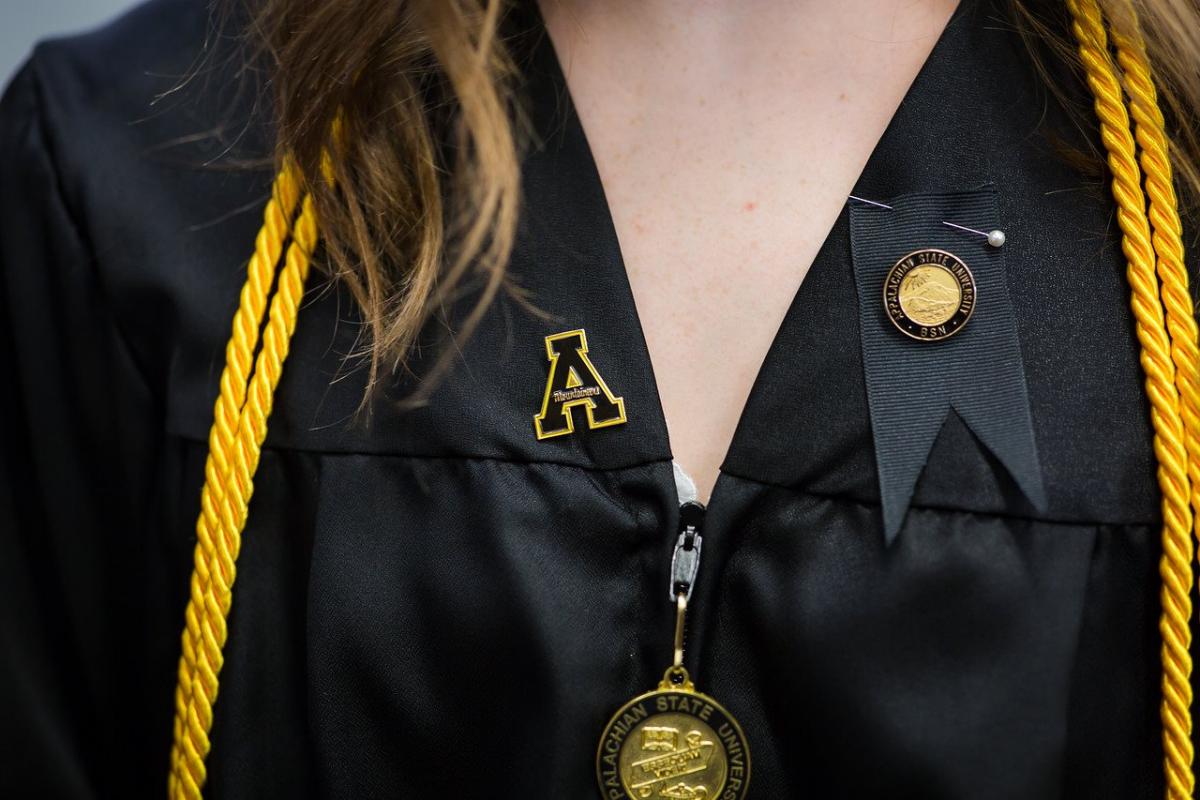 *photo credit to Hedrick Photography