By Audrey Gurkin
Boone, NC — Tess Ortiz, who graduated from Appalachian State University in 2018 with a Bachelor of Science in Nursing (BSN) degree, is the epitome of what Appalacian's Nursing program is all about. Ortiz is originally from Colorado and moved to North Carolina in 2012 where she worked full time while pursuing her Associate's Degree at Forsyth Technical Community College. She transferred to Appalachian's nursing program in 2016.
Upon graduation from Appalachian, Ortiz was hired at Novant Health Forsyth Medical Center in Winston-Salem, North Carolina as a cardiac intensive care nurse. This May she was recognized for her competency and caring as a recipient of the Novant Health Remarkable Nurse Award.
According to Ortiz, "I love what I do. I find it challenging, humbling and quite intense at times. However, I was blessed to be surrounded by professors that supported me throughout the program and prepared me for my career. Their goal was to make us competent and caring nurses."
The recipients of the Remarkable Nurse Award are eligible to receive the Great 100 award. The Great 100 award is a grassroots peer recognition award honoring Novant nursing professionals in North Carolina. The honorees exemplify Novant's values of teamwork, diversity and inclusion, compassion, personal excellence and courage.
We commend Ortiz's unwavering commitment to delivering high-quality care and are so proud of her accomplishments!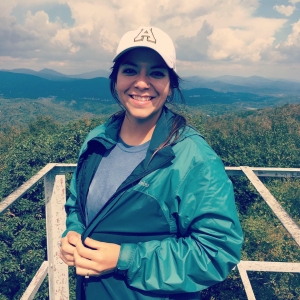 Tags: