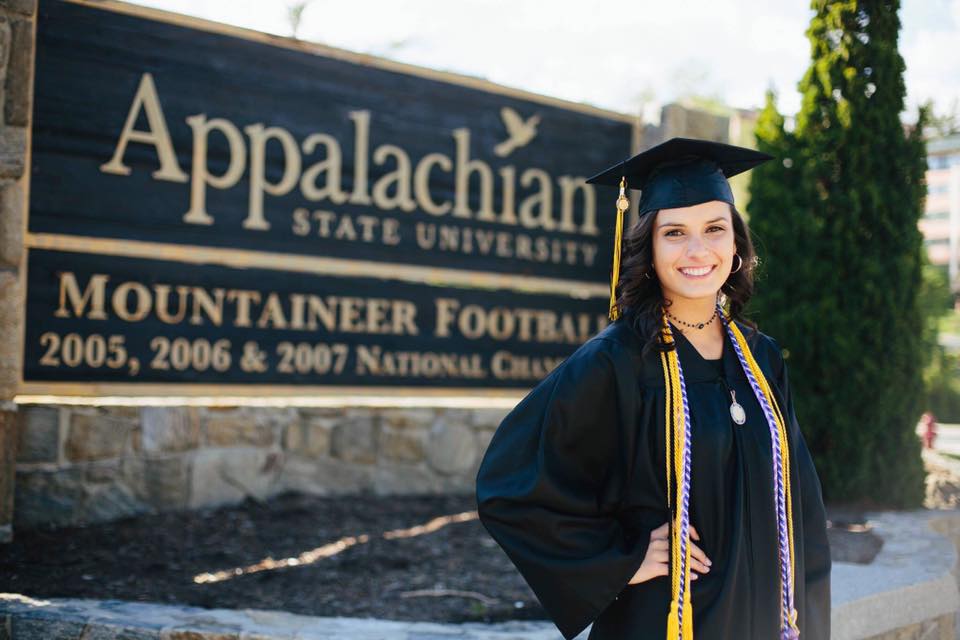 Michaela is a Magna Cum Laude 2017 graduate from Appalachian's BSN program. While attending ASU, she was a member of the Student Nursing Association at Appalachian and was inducted into the Sigma Theta Tau International Honor Society in her Senior year. "I can't help but thank the faculty at Appalachian for their open door policy because without their constant support and encouragement I wouldn't be the nurse I am today. I also have to thank the fantastic group of peers and classmates I had during my time in nursing school." Michaela credits the small intimate class size with her success and says it provides a ready-made support system that is imperative to success. Since graduation, Michaela accepted a position with Novant Health in the New Graduate Residency Program in the Greater Winston Salem Market. Following completion of the Residency Program, she chose the Emergency Department track which allowed her to spend 12 weeks at each of the emergency departments within the market, help her decide the ED was where she wanted to work. Michaela decided Thomasville Medical Center was the best fit and accepted a full time position with their staff. "The Emergency Department has provided me with a great learning environment, and place I can utilize most of my skills learned throughout nursing school."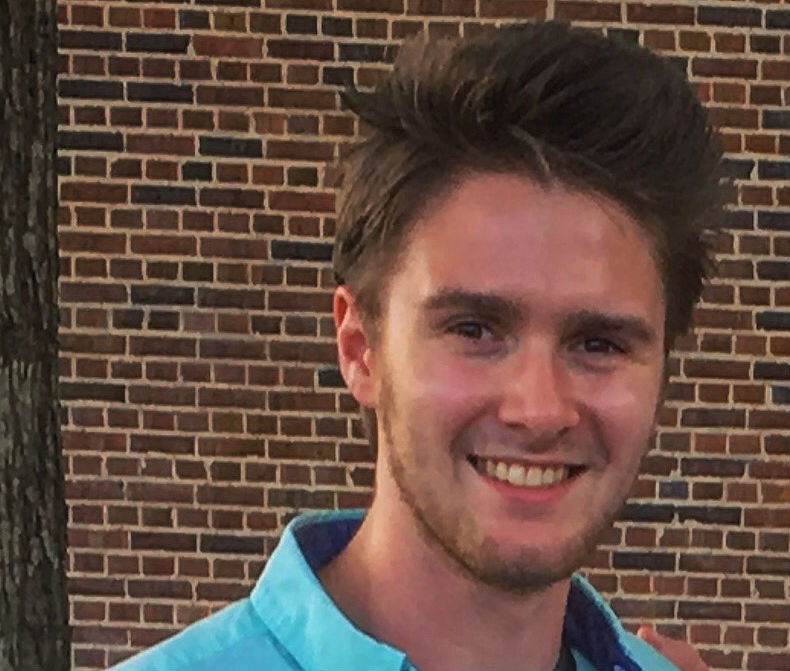 Noah is a 2017 graduate of the BSN program. Since Graduation from the nursing program, he has successfully completed the Critical Care Transition to Practice nurse residency program at Carolinas Medical Center in Charlotte, North Carolina. He has since accepted a full-time roll in the Neuro-Surgical Intensive Care Unit. In his six months post graduation, Noah has obtained his ACLS and PALS certifications and is working to obtain his CCRN and SCRN certifications. Having completed his new-graduate residency program, Noah is pursuing his passion for community by seeking out volunteer opportunities in and around the Charlotte region.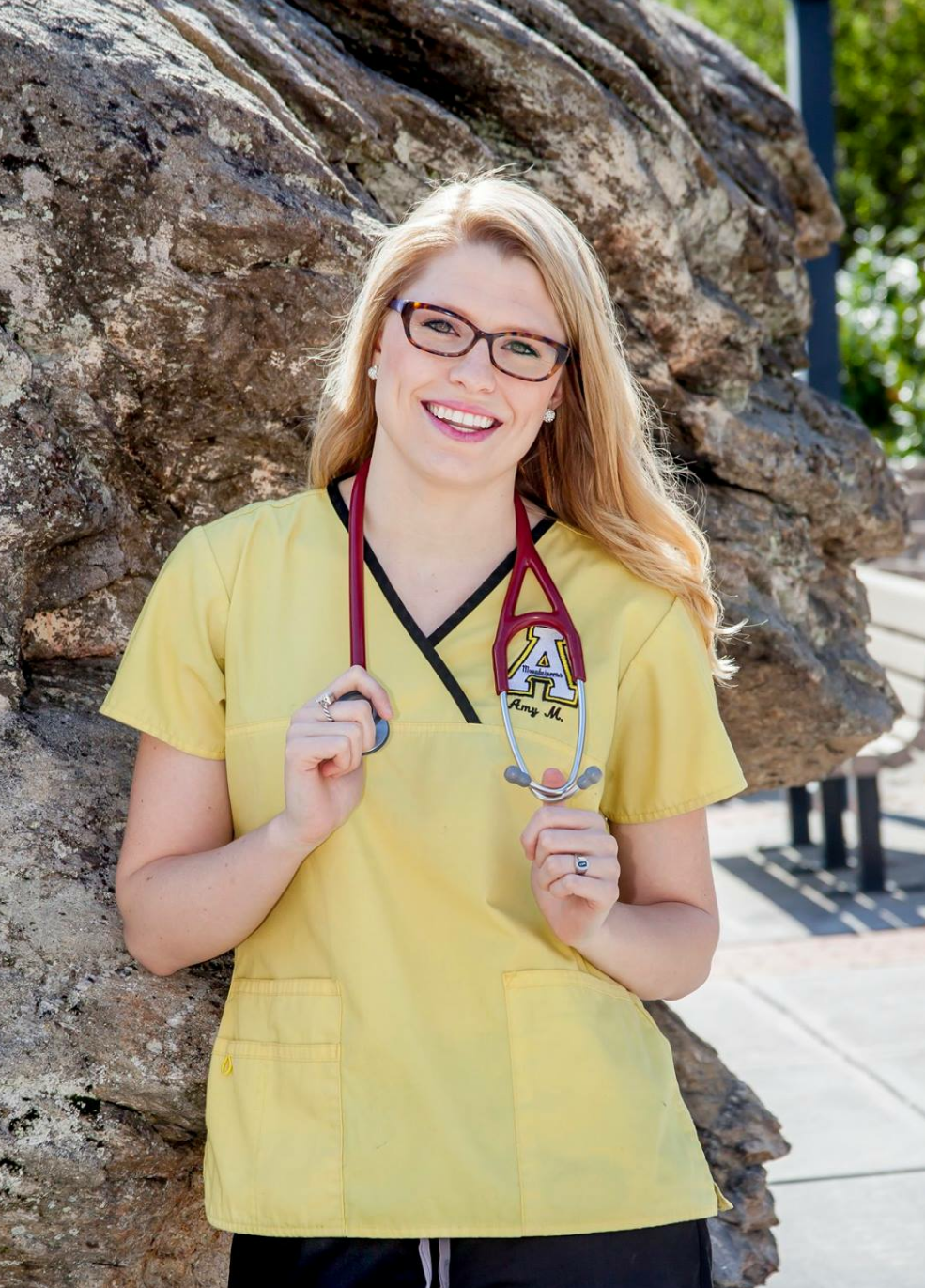 Amy is a 2016 Magna Cum Laude graduate of the BSN program. She was a member of Sigma Theta Tau International Honor Society and represented the Beaver College of Health Sciences as a junior marshal her junior year. Amy was also involved with SNAPP (Student Nursing Association at Appalachian State), where she served as Vice President her senior year. While in the nursing program, Amy found a niche for traveling and learning more about nursing around the world. With the Appalachian nursing program, she traveled to Merida, Mexico to observe the health care system and fully embrace the Hispanic culture while volunteering at schools, nursing homes, and hospitals. She also traveled to New York City with Dr. Lane and Dr. Huffman to volunteer with New York Cares serving underprivileged communities. Amy is very grateful for the study abroad opportunities the nursing program offered during her time in the program. These opportunities helped her develop a more diverse outlook to help better care for patients and families she is in contact with daily. Amy credits her success in nursing school to her professors, whom she could always approach for advice in both school and life. She felt they took the time for her, no matter what else may be going on. Since graduation, Amy works at Forsyth Medical Center in the Cardiac Intensive Care Unit where she also serves on the Magnet Advisory Committee. Amy has a love for pharmacology, hemodynamic monitoring, and caring for critically ill patients; she hopes to further her career by becoming a Certified Registered Nurse Anesthetist (CRNA).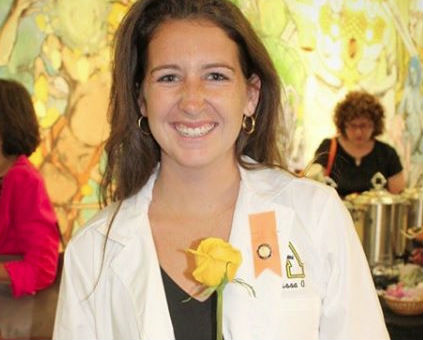 Marissa is a 2017 graduate from the BSN program. She graduated with honors while also participating on the field hockey team. After graduation, Marissa was hired at the Medical University of South Carolina in the Emergency Department as only one of two new graduates accepted to the unit. The Medical University is the level one trauma center of South Carolina as well as a Magnet Designated hospital. The Magnet Recognition Program®advances 3 goals within health care organizations:
Promote quality in a setting that supports professional practice
Identify excellence in the delivery of nursing services to patients/residents
Disseminate best practices in nursing services.
See more at http://www.nursecredentialing.org/Magnet/ProgramOverview.

Marissa is passionate about the discipline of nursing, specifically providing safe and quality care to patients in emergent situations.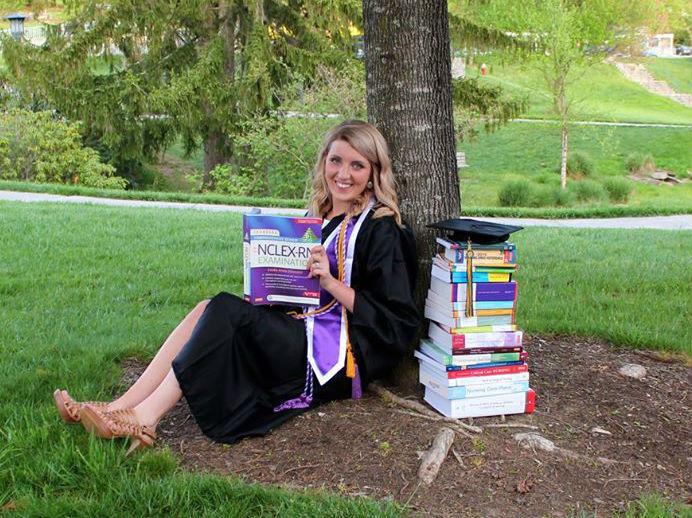 Madison graduated Summa Cum Laude from the BSN program in May 2016. She was inducted into Sigma Theta Tau International Honor Society and participated in the Spring 2016 Nursing trip to Mexico, where she was able to not only learn more about the Mexican healthcare system, but also serve alongside her classmates in urban and rural communities there. Madison enjoyed the small nursing class sizes at Appalachian, where she formed relationships that will last a lifetime, both with classmates and professors. The astounding support she received from her Appalachian family allowed her to successfully complete her degree, while simultaneously managing a chronic, terminal illness. The BSN program at Appalachian thoroughly equipped Madison with the critical thinking, interpersonal, and nursing skills necessary to successfully complete the New Graduate Nurse Residency Program at the UNC Medical Center. Following graduation, Madison completed her first year as a Burn ICU nurse and has since moved on to work in the Neuroscience ICU. She is a member of her unit's shared governance committee and the unit representative for a hospital-wide quality improvement project. Madison is also in the process of submitting her new graduate nurse research project for publication. She credits her love for research and evidence-based practice to her time in the nursing program at Appalachian State. Madison plans to take her CCRN certification exam this spring, with aspirations to apply to a doctorate program next fall.

Mattie is a 2013 graduate of the BSN program. A native of Apex, NC, Mattie distinguished herself on campus by serving as an Appalachian Student Ambassador, as a member of the Diamond Club (baseball) and SNAPP. Mattie charted her own course and pursued a position as a Registered Nurse at Vanderbilt Medical Center in Nashville TN. She is currently working in the ACE Unit (acute care of the elderly) and is now assisting with dementia research on her floor as well. Mattie states, "Nursing truly is an amazing field and I am continuing to learn so much every day. Appalachian nursing prepared me so well for the work world and the challenges we face every day on the floor. I really do appreciate all of the opportunities and support provided for us during the nursing program." While Mattie misses home and Boone, she has connected with a great group of new friends and is enjoying life in Nashville. When asked about her future plans, Mattie shared, "I love geriatrics, it has lived up to all of my expectations. I hope to complete a Nurse Practitioner program with an emphasis in geriatrics and am fortunate that the incentives at Vanderbilt for continuing my education are so generous." We believe that Mattie is well on her way to becoming an outstanding member of our profession, having received a perfect 100% patient satisfaction rating and was honored as the employee of the month for her unit in September.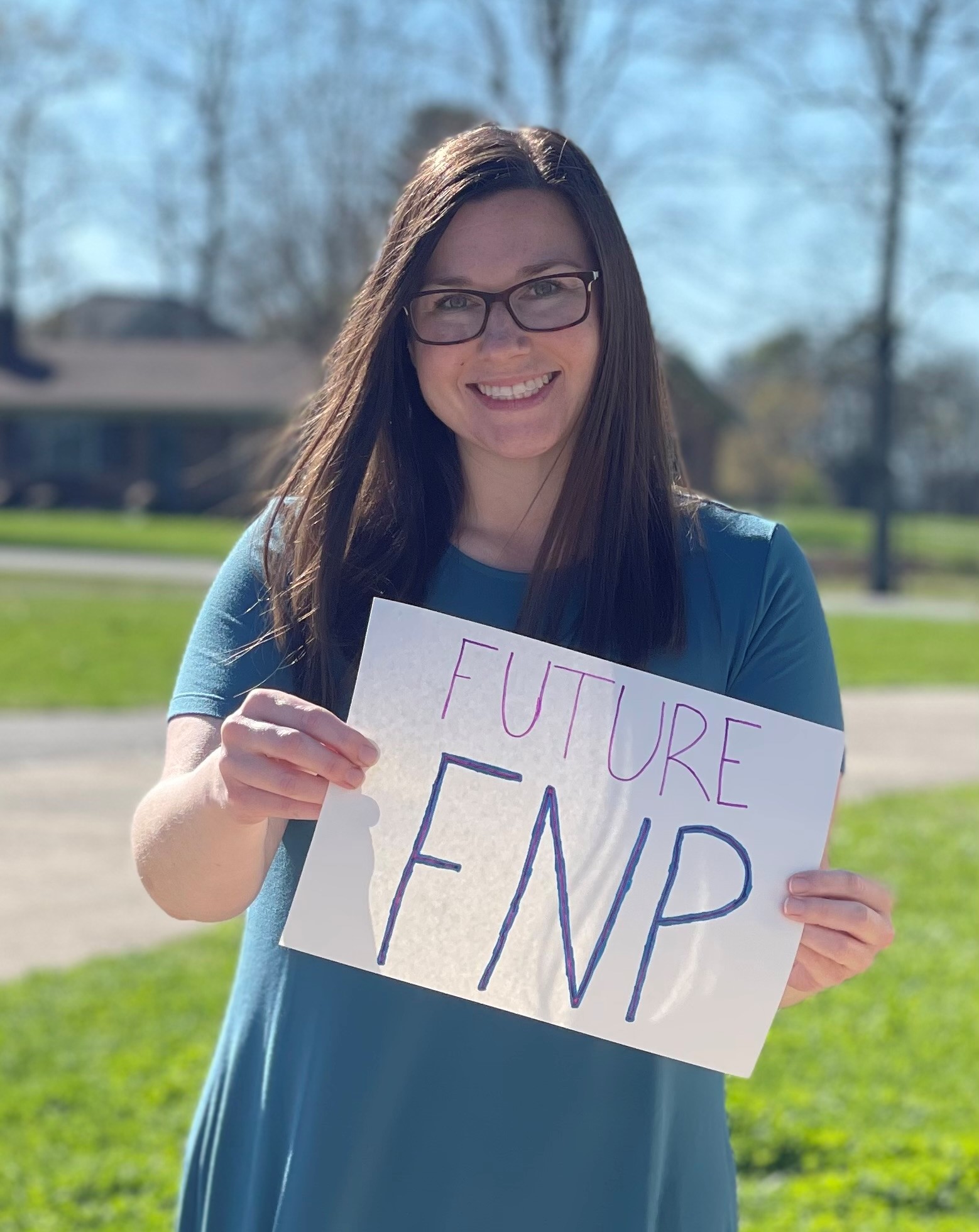 Emily Cansler
I'm Emily, a 2019 graduate of Appalachian State University's (ASU) RN to BSN Program. I have worked full time in healthcare since 2008. I started my career as a registered nurse in 2011 after graduating from Catawba Valley Community College (CVCC) with my associate degree in nursing (ADN). I had no intent to seek higher education beyond my ADN. As time progressed, I decided to challenge myself to seek higher education despite the many personal challenges I faced. One of those challenges occurred in 2016 when I became a single mother to my two young children. Despite this unexpected challenge, I continued taking prerequisite courses to be eligible for an undergraduate program. In 2018, I enrolled at ASU in pursuit of my Bachelor of Science in Nursing (BSN). I am elated to have graduated from ASU (Fall 2019) with my BSN. Having my children present to see me walk across the stage, witnessing my accomplishments, was one of the greatest feelings in the world. A year after graduation I decided once again to take a leap of faith and apply to graduate school. I am honored to say I am currently in graduate school at Western Carolina University, pursing a Master of Science in Nursing as a Family Nurse Practitioner (MSN-FNP). I want to encourage other nurses to not just follow their dreams but to challenge themselves outside of their comfort zone. I once believed I would never obtain my BSN, but now I have achieved more than I ever thought possible. Never say never, because you may be surprised where life will take you. My instructors at CVCC and ASU have played an important role in my education and career achievements, and I am forever grateful to them. God continues to bless me as I just learned I have been selected as a recipient for the Fullerton Scholarship. The scholarship almost completely relieves the financial burden of my educational expenses. I will graduate with my MSN-FNP in August of 2023. After graduation, I hope to continue my career with Catawba Valley Health Systems working as an FNP. Don't give up, dream big, nothing is impossible! A big thank you to ASU Nursing for your role in my professional growth. I would also like to thank my soon to be husband, family and friends for their never-ending love and support.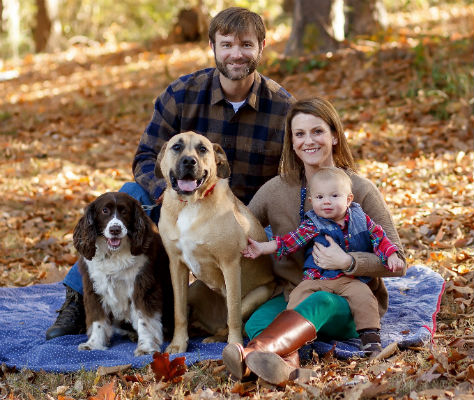 Clint is a 2016 graduate of the RN-BSN program with a passion for Emergency nursing. He is a former high school business teacher of 7 years. "After years of teaching adolescents how to wisely choose and pursue a career, I decided to take my own advice. At the time, I viewed healthcare as a dynamic field that is ever changing, very flexible, and yielding of limitless career opportunities." After becoming an RN in 2013, he worked in the ED before moving to Boone with his family. After settling into his job in the ED at Watauga Medical Center, he began to investigate how to advance his career and continue education. "I already had great experiences at Appalachian State University (ASU) with degrees in Business and Education, so I looked no further than the online RN-to-BSN program in ASU's Beaver College of Health Sciences." Once finishing this program in 2016, he realized the draw back to education was still there, this time within the nursing profession. He is currently pursuing his love of education at UNC-Wilmington's MSN program in Nursing Education, expected to graduate in Spring of 2019.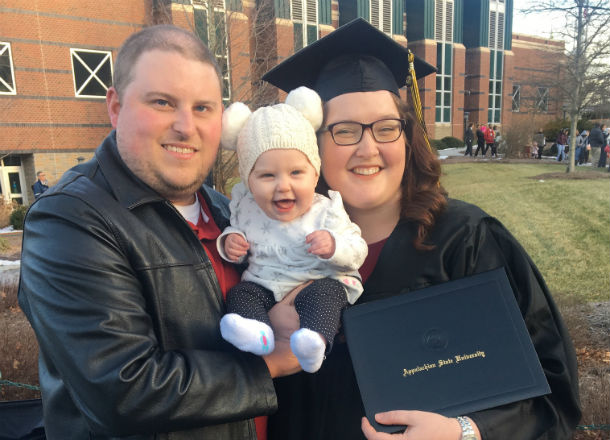 Beth is an August 2017 graduate of the RN-BSN program at Appalachian State University. She decided to go back for her BSN in order to have more opportunities for her career that would better serve her family life. She is glad for the doors that opened for here to attend ASU. "I found the instructors to be easy to approach, talk to, and learn from. I could tell that they truly wanted me to succeed!"
Beth completed the program while working full time and preparing to have her first child who was born in May 2017. Beth is now employed with the Forest City school system as a school nurse. "I am forever grateful and thankful that going to ASU provided me with a chance to qualify for a job that allows me to put my family first. This decision was one of the best decisions that I have ever made in my life!"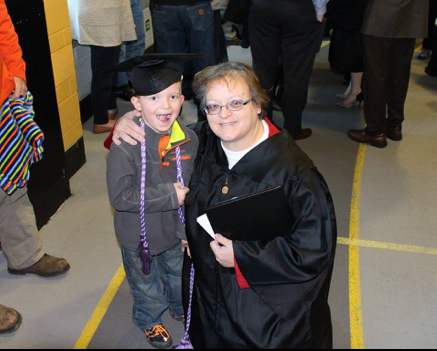 Renee is a 2014 RN-BSN graduate. In 2010, Renee's professional life changed forever when she left a 26-year career in Information Technology (IT) and began her nursing career. "I didn't really know much about nursing other than what I had experienced as a patient, knowing there was a shortage and I had several family members who were nurses. I entered college as an almost 40-year-old student who continued to work full time." Four years later, she proudly graduated from an Associate Degree Nursing Program. "I loved it! I found joy in bedside nursing and knew that in my mid-forties, I had finally found my calling."
Renee began her nursing career at a wound care certified specialty hospital in North Carolina. Within my first year, she began precepting new graduates and not long after that was trained as a Charge Nurse. Within two years of becoming a nurse, she accepted the position of Resource Nurse and continues in that capacity today. This position requires a Bachelors in Science Nursing (BSN) degree, and Renee says she looked at every RN-BSN program in North Carolina! She chose Appalachian State University for many reasons, but primarily how incredibly kind and patient they were every time I called with questions about their program. Renee completed her BSN degree in 2014 and began to think of an advanced degree. Once again, she looked for programs across North Carolina and ultimately decided to wait for Appalachian's Master of Science in Nursing (MSN) program to be implemented. "I realized that their program emphasized education and would provide the formal training for a characteristic experienced in both of my professional careers."
For Renee, finding balance between school responsibilities, family, and work obligations was paramount to being successful. "The journey to balance was not easy, nor was it straight and narrow. However, in retrospect, I would not change any struggle I faced. I can see the value of the internal conflicts I faced now that I have come out on the other side. I have found that it is only in finding balance that I can be successful in my educational and professional endeavors."
"The older I get the more I realize that life is more about discovering who I want to be rather than what I want to be. I came to ASU with the goal of obtaining a degree because of what I want to be. Achieving this goal, I discovered that earning the degree was merely the conduit to discovering who I am. As an older student, I learned that age is only a barrier if I choose to let it be. ASU provided the opportunity for me to exceed my goals and become a better me."
"I don't know what the future holds. But what I do know, whether I decide to stay in my current position mentoring new graduates and new employees, change to employee development, or make a change and teach at a junior college or in a clinical environment, ASU has prepared me well."

Mandy a 2011 graduate of the RN to BSN program, began the program immediately after finishing her ADN and receiving her license. "I wasn't sure I should start the program so soon, but I found that I was able to enhance and grow in my professional practice earlier, instead of later. I started noticing a progression of changes in my knowledge, critical thinking, communication and leadership skills. I was finally able to see the big picture and be a true advocate for my patients," said Mandy. Mandy has distinguished herself at Watauga Medical Center by becoming a member of their Professional Practice and Coordinating Council and more globally as a member of the ANA, NCNA, and the Infusion Nurses Society. She has been honored with two nominations for the facility's DAISY Award and treasures those because they come from patients and their families. Her passion for learning has been enriched by a recent addition to her professional experiences, becoming a clinical instructor for Caldwell Community College. Mandy shared, "I always thought that I wanted to be a FNP, but I have fallen in love with teaching and plan to start back to school for a MSN with a focus in Nursing Education. I am so grateful to my professors at ASU, the knowledge I gained helped me grow and become a better and more professional nurse." We hope to see Mandy's name on an application for our new MSN program. She certainly exemplifies the mission of our Nursing Department and will continue to be an exceptional ambassador for our program and the profession of nursing.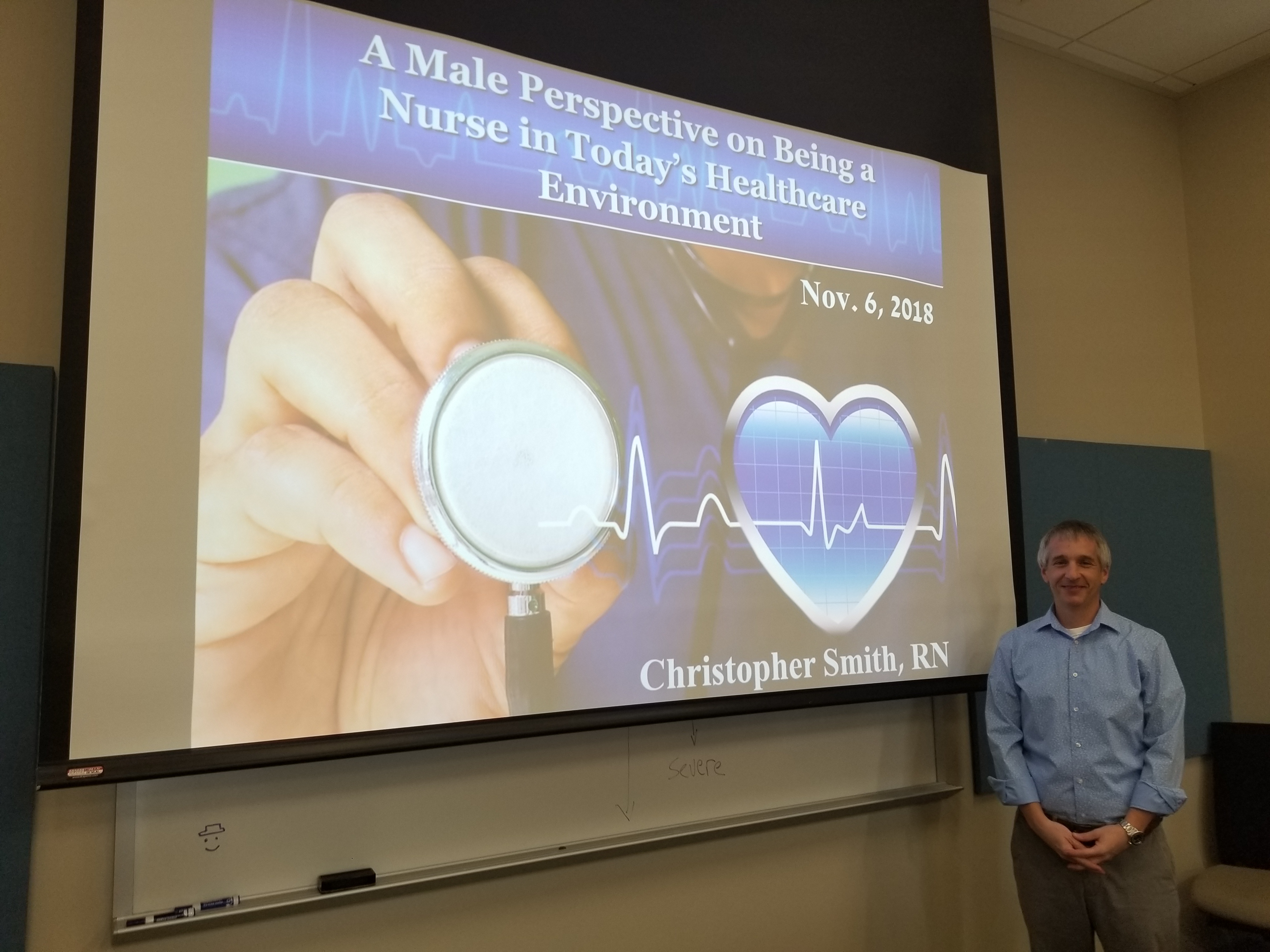 Chris is a 2018 graduate from the inaugural cohort of the MSN program.
Chris graduated from Wayne Community College in 2001 with an Associate in Applied Science in nursing degree. He spent the next 14 years developing a diverse clinical nursing background, including work in the emergency department, cardiovascular, intensive care, infusion therapy, operating room, post anesthesia care unit, and day surgery. He is also PICC certified. Chris entered Appalachian State University in the summer of 2015, and was awarded the Bachelor of Science in nursing degree in August 2016. Chris decided to continue his studies at AppState and joined the inaugural MSN cohort. He is AppState's first masters degree nursing student to write a master's thesis. Chris was the Graduate Student Association senator for the nursing department while completing his master's degree. He is an active member of the American Association for Men in Nursing, Sigma Theta Tau, North Carolina Nurses Association, the American Nurses Association, and Eastern North Carolina Association of Vascular Nurses. He resides in Greenville, NC, with his wife Pam, and son Gavin, and is currently a full time student working toward his PhD at East Carolina University.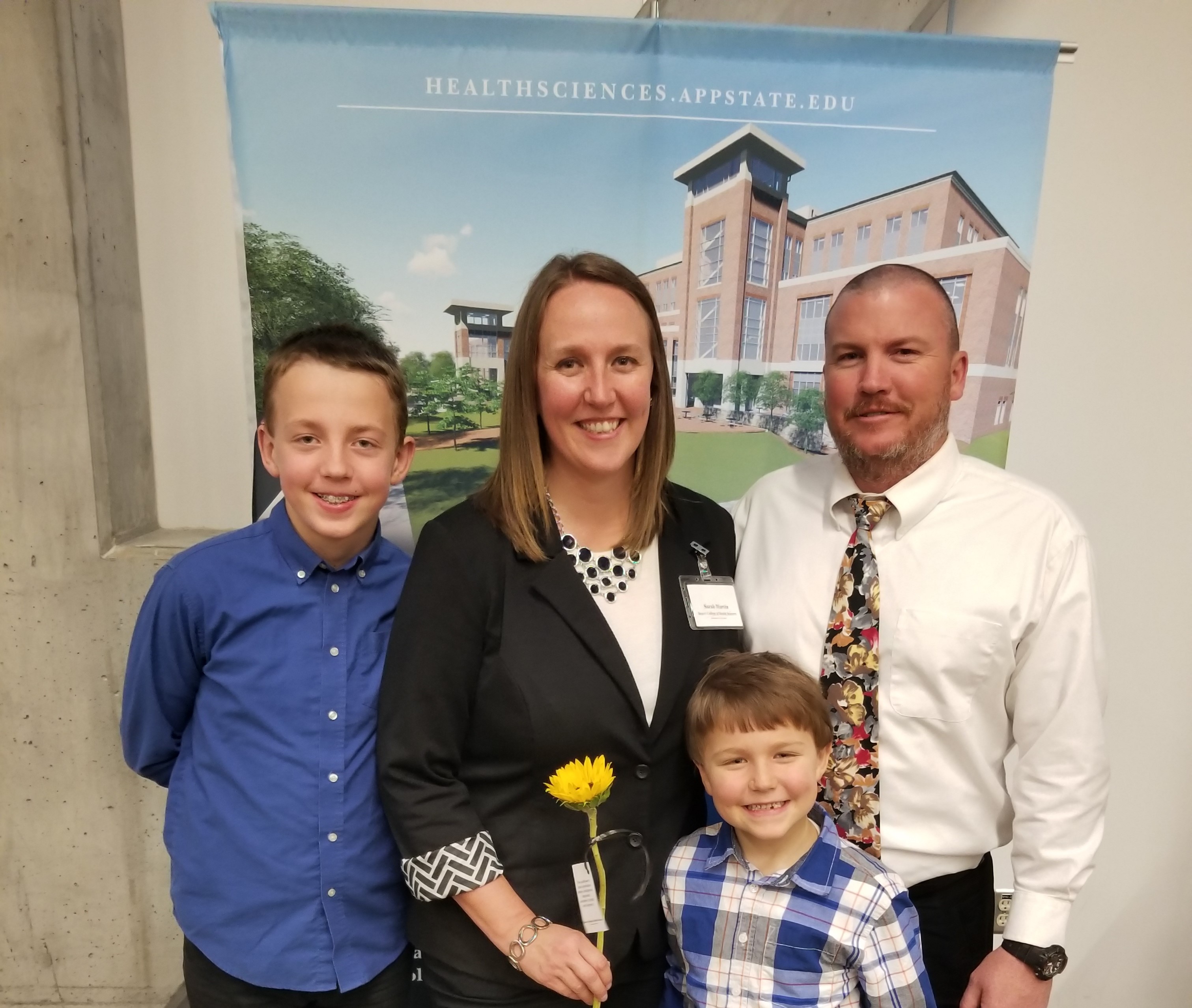 Sarah is a 2018 graduate of the inaugural cohort of the MSN program.
Sarah started her career at Cleveland Regional Medical Center in Shelby, North Carolina where she worked as a clinical nurse in pediatrics and obstetrics. She has a passion for integrative health and wellness and has completed a certificate of Integrative Health & Lifestyle with the University of Arizona Center for Integrative Medicine. Additionally, she has over six years of Nursing Professional Development experience with Carolinas HealthCare System and has completed a Graduate Certificate in Nursing Education from UNC Charlotte.
Sarah also has clinical expertise in pediatric cardiovascular nursing including the Clinical Coordinator role with Sanger Heart & Vascular Institute. Sarah lives in Ashe county with her husband and two boys and currently works at Appalachian State University as clinical faculty.