The Beaver College of Health Sciences supports your health and wellbeing all year long, but especially during finals week!

Come do some art and de-stress with us! There will be art supplies and activities for de-stressing located in the atrium of Leon Levine Hall of Health Sciences during finals week.

Walk our labyrinth for a mindful, sustaining experience. Join us on Monday, December 10th between 9 a.m. and 4 p.m. in LLHS Room 340.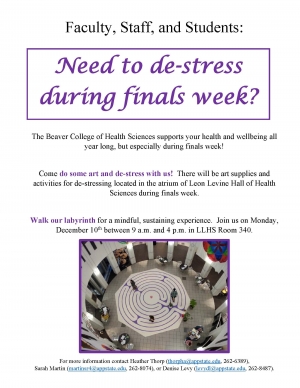 Tags: