On Thursday March 14, at 5:30 pm to 7pm in the Leon Levine Hall, Mrs. Cindy Stabel and Mrs. Andrea Yontz will be presenting information on human sex trafficking.
Cindy and Andrea are recent graduates of our MSN program. Please mark your calendar to hear their presentation.
This problem is very prevalent in the Charlotte area and is encroaching rural areas as well. It involves so many domains such as orthodontics, nutrition, mental health, nursing, communicable disease, social work and many more.
Learning Objectives: Knowing how to identify victims Understanding the ramifications of this problem Knowing what resources to utilize.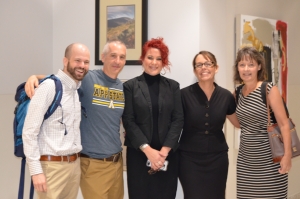 Tags: